IBSA POLAND IS A FRIEND OF THE POLISH ENDOCRINE SOCIETY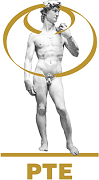 Endocrinology is the branch of medicine that studies the endocrine system, emphasising diseases of the glands responsible for the internal secretion and transfer of the hormones to the blood governing bodily functions.
Amongst the various components of the endocrine system, the thyroid has been extensively studied on account of its multiple functions: this gland influences heart rate, cholesterol levels, body weight, energy levels, muscle strength, skin condition, sight, menstrual regularity, mental state and many other functions on which our physiological wellness depends.
Thyroid hormones help control how the body uses energy and orchestrate cell, tissue and organ functions. An under-active or "hypoactive" thyroid can cause several health problems, including obesity, joint pain, infertility, heart disease and depression. Thyroid disorders are grossly underdiagnosed and undertreated, especially in developing countries.
Hypothyroidism is one of the most common chronic disorders worldwide. It affects approximately 5% of the global population, calling for thyroid hormone replacement therapy. The recently published American Thyroid Association guidelines identify levothyroxine as the most commonly prescribed therapeutic option for treating hypothyroidism.
IBSA has developed innovative liquid and soft capsule formulations of hormones and supplements to treat hypothyroidism.